Electronic Scales


Table Top


Bench


Platform


Others

Mechanical Scales




We introduce ourselves as one of the leading manufacturers of Mechanical and Electronic Weighing machines since last five decades. We have developed latest electronic digital scales and marketed successfully in India and have state of the art plant at Changoder, to produce good quality scales at competitive rates. We have all facilities of producing latest weighing machines covering 6,000 sq.yd. of Land and Building.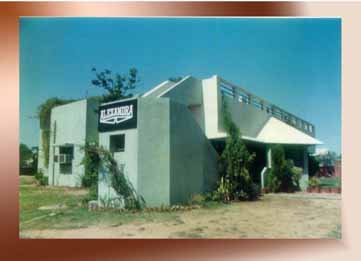 Changoder Plant New hardware and software technologies are employed in our new models with leastcount of 10mg. and above at most competitive prices. The models itself are given aerodynamic shape, compact and sleek outlook with very decent impression. We are also manufacturing Price Computing Scale, Hanging Scale, Flameproof Indicator for Class IIA and IIB, 2 set point filling system, Wash Proof Scale, Conversion Kits, etc. The

brand scale offers stable display, faster response, double internal resolution, lower defective rate and easier after sales service.




Alexandra Scale Private Limited
Office
12/2, Amee Bazaar, Behind Jyoti Sangh, Pattharkuva,
Relief Road, Ahmedabad - 380001. [India]
Telephone: +91-79-5355777 , 5353482
Fascimile: +91-79-5321859 E-mail: scale@vsnl.com
Factory
9, Changoder Industrial Estate, Sarkhej-Bavla Highway,
Changoder - 382210. Dist. Ahmedabad.
Telephone: +91-79-3750962 , 3750263